It's not just your career, it's your life and lifestyle. The integration of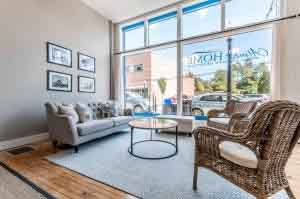 personal and professional life allowing the flexibility for maximum satisfaction and pride to be a REALTOR®. Almost Home Real Estate Services offers enticing benefits and compensation including a private web Communication Center with a series of resources and tools creating the ultimate sandbox for real estate business development. Designed for the specialists of Almost Home Real Estate Services. The real estate consultants to sellers, buyers, and investors throughout RI, CT, and MA.
With us, you're
Almost Home.Why be Unsettled, When you can be Almost Home!
Our team of hand-selected, quality and service minded professionals' is expanding. We're excited to have several new teammates joining us in the upcoming weeks and welcome interested professionals to reach out to us and show us your shared vision.
We currently service the RI, CT and MA markets.Our Vision
Almost Home is an independent, specialized real estate firm with a fresh simple vision. We ensure that all our clients receive full concierge service by delivering exceptional, professional and personalized client care. Our business was crafted from years of experience in the service management industry. We strive to outperform the stereotypes of the "average" agent. We have an exceptional grasp on what is necessary, making each experience positive and seamless. At Almost Home, we're not bound to the red tape associated with the structure of larger competitors, but we are nimble enough to continually improve and adapt our services as needs change.
Todays' real estate process is clouded by the internet sites of third party listings, inaccurate pricing and information overload that can add to the anxiety of this complex process. We break down each step, deliver only the facts and work to achieve your goal of buying or selling while promising to deliver clear and prompt communication. We strive to keep you two steps ahead, every step of the way. Your home will be one of the largest financial decisions of your life and you deserve to be surrounded by full-time real estate EXPERTS committed to your needs. Whether you're looking to buy a quaint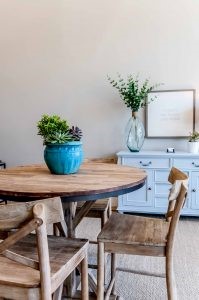 condo, a 2
nd
home by the ocean or a sprawling suburban estate, we will work relentlessly until we find "the one". We're not salespeople, we're matchmakers. Once we fully understand your needs, we introduce you to homes until you fall in love with one.
When you're looking to sell your home, we promise to deliver results with the same relentless work ethic and proven highly effective marketing that stays ahead of the curve. Our team is proactive, our marketing is carefully planned, and our resources such as professional photography, floor plans, address specific web sites and staging are cutting edge.
Our business thrives on referrals and we want you to be so thrilled with our team at Almost Home that you'll tell your friends and family. We want to know we've exceeded your expectations so when you need to make that move again, there is no doubt that you will be looking for us to sell or buy your next home! That is what drives our commitment to EXCELLENCE.
Becoming Almost Home…
What does it truly mean to be a part of the Almost Home Team? Be a part of the movement. Let's Talk!
Schedule A Meeting