Real Estate Available in Narragansett, RI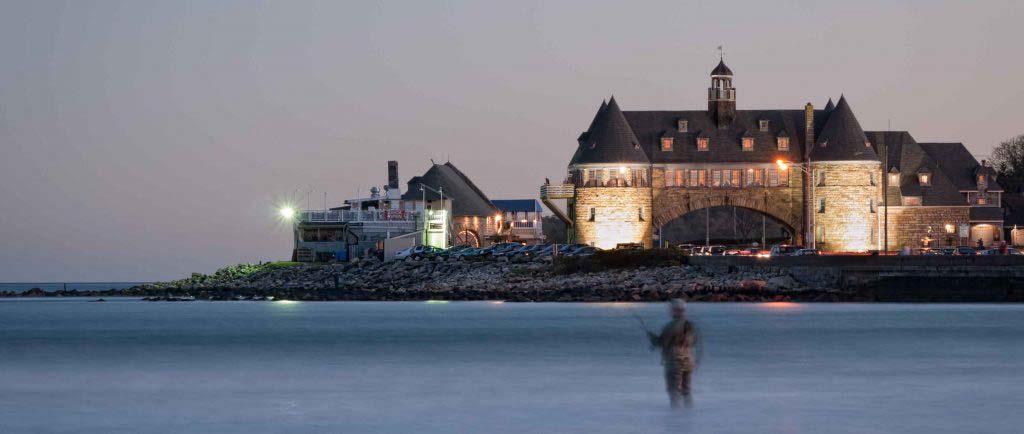 Why we ❤ Narragansett…

Narragansett was the first place we called home when we moved to South County. Home of the "best town beach in all of new England". We first lived in the north end and later moved to Galilee. These are so close together yet, like many other towns in RI, are worlds apart in similarity because of these little villages. The north end is home to Bonnet Shores, the URI bay campus and Narrow River-a place we, and many others, used to love to go for kayaking. Be sure to shop at Roch's, a family-owned fresh market on Boston Neck. Over in Galilee, you will find the launching pad for the Block Island Ferry, lots of fresh seafood shops and restaurants, Fisherman's Memorial Campground and the magnificent Pt Judith Lighthouse. Be sure to take a scroll or sit and enjoy your chowder and clam cakes along "the wall" or cruise along the shore and look at all the gorgeous homes on Ocean Rd.
Narragansett

Real estate in Narragansett, RI is rich in history. A town in Washington County, Rhode Island, United States. The population was 15,868 at the 2010 census. However, during the summer months the town's population more than doubles to near 34,000. The town is colloquially known as "Gansett". The town of Narragansett occupies a narrow strip of land running along the eastern bank of the Pettaquamscutt River to the shore of Narragansett Bay. It was separated from South Kingstown in 1888, and incorporated as a town in 1901.
Geography

According to the United States Census Bureau, the town has a total area of 37.8 square miles (98 km2), of which, 14.1 square miles (37 km2) of it is land and 23.6 square miles (61 km2) of it (62.56%) is water. The following villages and neighborhoods are wholly or partially located in Narragansett: Saunderstown (shared with North Kingstown), South Ferry, Bonnet Shores, Narragansett Pier, Point Judith, Galilee, Great Island, Salt Pond, Mettatuxet, and Jerusalem (shared with South Kingstown). The real estate in Narragansett, RI varys widely.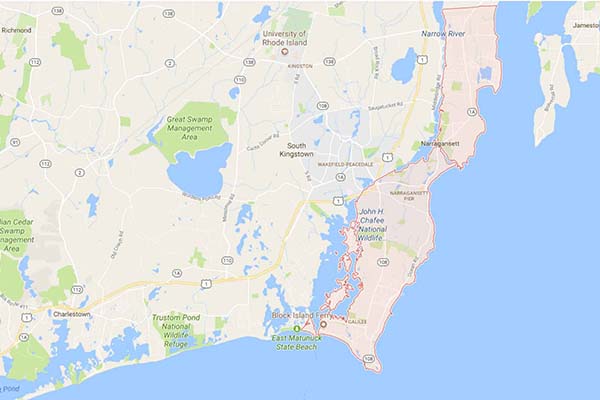 Demographics
As of the census of 2000, there were 16,361 people, 6,846 households, and 3,847 families residing in the town. The population density was 1,156.5 people per square mile (446.4/km²). There were 9,159 housing units at an average density of 647.4 per square mile (249.9/km²). The racial makeup of the town was 95.84% White, 0.75% African American, 0.90% Native American, 0.76% Asian, 0.02% Pacific Islander, 0.34% from other races, and 1.40% from two or more races. Hispanic or Latino of any race were 1.25% of the population. There were 6,846 households out of which 22.0% had children under the age of 18 living with them, 44.6% were married couples living together, 8.7% had a female householder with no husband present, and 43.8% were non-families. Of all households 27.2% were made up of individuals and 9.0% had someone living alone who was 65 years of age or older. The average household size was 2.38 and the average family size was 2.86. In the town, the population was spread out with 17.3% under the age of 18, 19.6% from 18 to 24, 25.0% from 25 to 44, 24.6% from 45 to 64, and 13.5% who were 65 years of age or older. The median age was 36 years. For every 100 females there were 94.5 males. For every 100 females age 18 and over, there were 92.4 males. The median income for a household in the town was $50,363, and the median income for a family was $67,571. Males had a median income of $45,436 versus $31,759 for females. The per capita income for the town was $28,194. About 4.9% of families and 16.0% of the population were below the poverty line, including 8.4% of those under age 18 and 5.0% of those age 65 or over. The real estate in Narragansett, RI is just as diverse as it's population. In 2010, Narragansett was estimated to have 2,743 people in poverty. Out of the 2,743 in poverty, college students represented 71% of that group. In comparison, statewide college students make up only 13.7 percent of the total population in poverty. This large college factor, in a relatively small community has a profound impact on the overall poverty rate. From September through May the town is home to many students from the University of Rhode Island located in nearby Kingston.
Recreation

Narragansett is known for its summer recreation and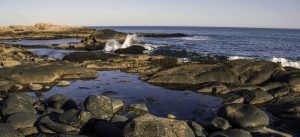 beaches. Fishermen's Memorial State Park, located near Galilee, contains a former military fort (Fort Greene) and a campground. The real estate in Narragansett, RI holds a wide range of enjoyment for all. Three beaches in Narragansett that are most famous are:
Narragansett Town Beach is located in the center of Narragansett, though it charges a fee—whereas other local (state funded), beaches charge for parking only. Unlike state-funded beaches, it is self-sustaining and is not supported by the tax payers' money. There is a $10.00 charge to park ($15.00 on the weekends/holidays) and a daily $8.00 admission fee to enter onto the beach.
Scarborough State Beach: The Scarborough Beach Complex comprises two separate areas, the North and South. Each has a pavilion, showers, 75 picnic tables, boardwalk and observation tower. There is a small fee for parking if a spot on nearby streets can not be found. Parking on nearby streets can result in vehicles being towed (especially during the summer months). This beach sits next to a local sewage treatment plant.
Roger Wheeler State Beach and Salty Brine State Beach are both located in Point Judith, which is the southernmost point of Narragansett. Both beaches are protected by the breakwater that protects the port of Galilee. A new pavilion is set to open in summer 2010 with a nominal parking fee.
Education

Narragansett operates its own pre-K through 12 educational system with three schools: Narragansett Elementary School, Narragansett Pier Middle School, and Narragansett High School. The Narragansett High School principal, Mr. Daniel F. Warner, was voted the 2008 Principal of the Year. The South County Museum is located within the town. The Narragansett Bay Campus of the University of Rhode Island is located in Narragansett. The real estate in Narragansett, RI is worth the investment. As real estate agents in Narragansett, we'd love to discuss it more with you. Contact us today to talk more about real estate in Narragansett, RI!

Source: Wikipedia