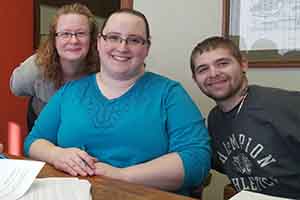 12/16/2015 – user9679298


Chris and Michelle helped me find my first home. They listened to what I wanted and answered every question I had about the process before I decided I was ready to jump in and buy a home. Once I was ready they helped me find all the homes I qualified for and decide which ones I wanted to take a

look at that fit my needs. They were patient with me and answered all my questions about the homes I was interested in. I never felt rushed to decide or felt like I wasn't getting enough info to be able to make a decision (I like to be thorough!). Once I choose my home they helped me ask all the right question about the property so I could make sure it really was the right one for me! They made the home buying processes quick and painless!

Response from Chris & Michelle Richard on 12/24/2015
Thank you Megan! Chris & I love to help first time home buyers. It was great helping you to narrow down your options & tune in to exactly what you wanted for this great 1st house. Thank you for letting us help!



— user9679298