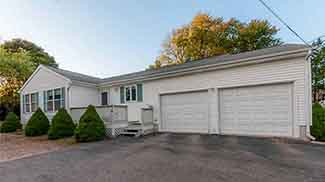 11/19/2014 – jbhale1


We recently purchased a home in Westerly with Chris and Michelle as our agents and can not imagine having a more positive buying experience! As out-of-state buyers we could have easily have found the whole situation to be very intimidating and difficult, but with Chris and Michelle's knowledge,

experience and extremely engaging attitudes it was quite the opposite! They guided us through every little detail and anticipated many things that we had not thought about ourselves. They have provided us with a number of services that we would not normally expect to receive from a buying agent. They have been the consummate partners, and as a result of their efforts we were able to purchase a lovely home in a great neighborhood at a very fair price. Couldn't be happier!


— jbhale1